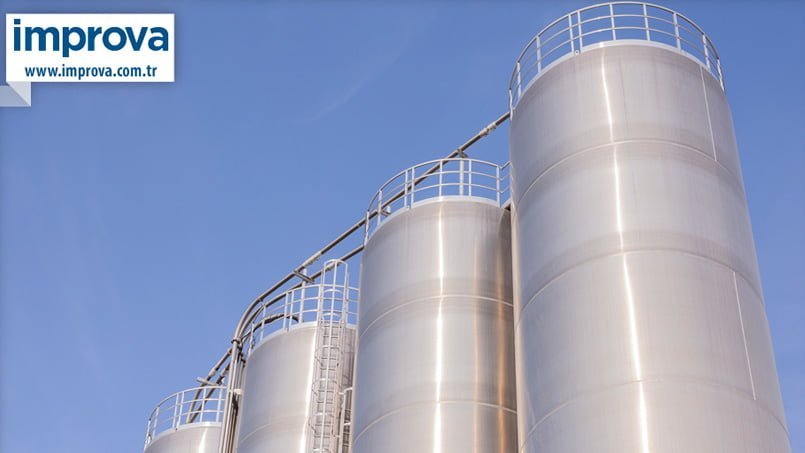 18 January 2016
In Uncategorized
Çimsa transformed its planning processes and system infrastructure
Çimsa, one of the leading companies in the cement industry in Turkey, transformed its planning processes and system infrastructure with SAP Demand Planning (DP) and SAP Supply Network Planning (SNP) with the counseling of Improva.
When starting the project, it was aimed to be able to do sales plans, which were made at Çimsa once per month at regional base, once a week on customer base; to be able to revise the plans according to changes; and to calculate which customer feed from which production unit not according to employees' predictions but based on systematic algorithms. Producing the energy needed for clinker production in furnaces at minimum costs was considered as one of the main targets. Minimizing the time required to provide stock balance after entering sales data into the plan, preventing high stock operations by making supply plan, which was based on experience, through the system, reducing excess stocks caused by wrong purchasing decisions and optimizing material transfers between facilities were among other outputs expected from the project.
The project, which was carried out with the participation of process owners from many departments within the structure of Çimsa, was put into live practice after preparation phases, which took a total of 10 months, including design, implementation and preparation for live application. Following the successful implementation of the SAP Demand Planning and SAP Supply Network Planning solutions with the expertise of Improva, targeted optimization plan has been provided.
Through Improva's solution-oriented approach and project experience in the planning area, Çimsa reached its project objectives in a short time. After the project, sales plans were began to be made every week on customer base operationally and tactically. While obtaining the stock balance lasted about a day after the entry of sales data before the project, it was reduced to 10 minutes after the project. As a result of optimizations, considering maximum profit for customers, it was revealed from what resources they need to feed on. Thanks to bi-directional integration of ERP-SCM, the stocks entered to a downward trend in a significant rate. After the project, while weekly optimization results were transferred to logistics and purchasing departments and excess stocks was ensured to enter to a rapid downward trend, the amount of shipment of some intermediate products between facilities were restricted significantly. The energy needed for clinker production in the furnaces was produced at minimum cost, taking into account legal fuel usage limits, set sulfur limits and used fuel types.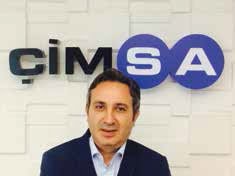 "We chose to work with Improva Consulting because of its solution-focused approach and the project experiences it owns. We have achieved important benefits in our project, which was put into practice after design, implementation and live preparation phases, which took 10 months"
Akif Öz
Planning Manager
About Çimsa
Çimsa, which is among the leading companies in the cement industry in Turkey, was established in 1972. Today, Çimsa continues its operations with 5 integrated plants in Mersin, Eskişehir, Kayseri, Niğde and Afyonkarahisar, a grinding facility in Ankara, its Marmara terminal and Malatya Cement Packing plant.